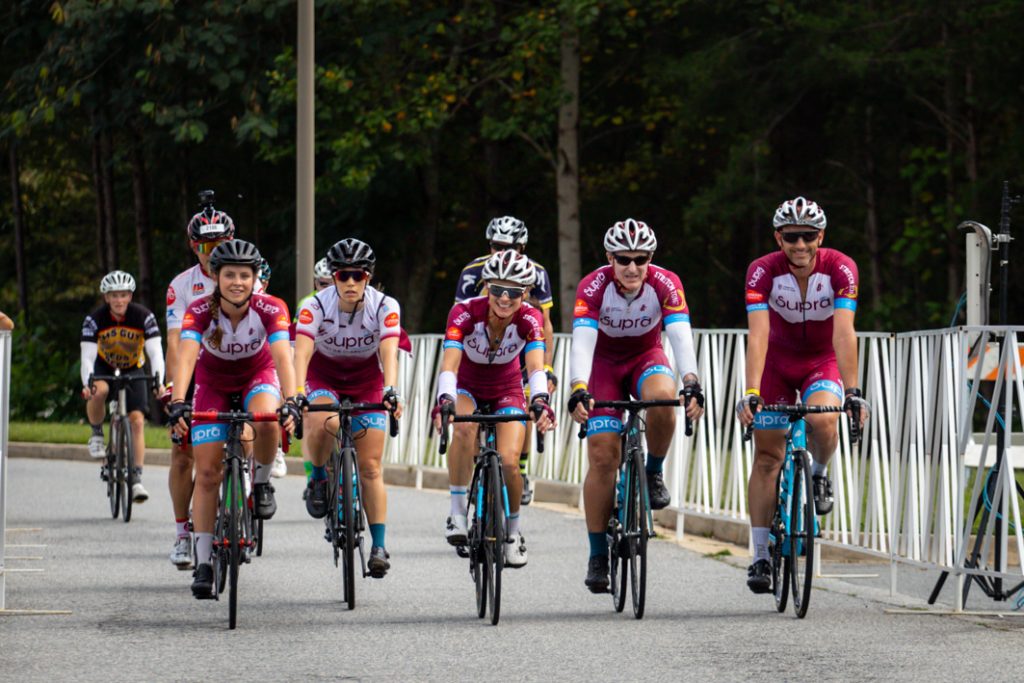 Rider Information
The following information is provided to ensure your safety and the safety of all participants.
The Six Gap staff have been working with USA Cycling and local health officials and will run the event in accordance with their guidance to ensure rider health and safety.
There have been many modifications made for late registration, packet pickup, parking, ride start protocol, rest stops, medical support and other areas, which pertain to staff and volunteers as well as participants.
A note to riders:
Hogpen Climb Flipped
New for 2021 we have flipped the Hogpen lop. We took in everyone's feedback and wanted to increase the Challenge of 6 Gap. So, we changed the Hogpen Climb to make it more "FUN". Because of this, we are eliminating the time Cut Off at Jacks Gap. We welcome everyone to finish the ride. Just remember that this will be a more challenging course as we are riding up the steep side of Hog Pen. Don't skip leg day!
All areas of the operational plan for ride weekend are being assessed in accordance with COVID-19 guidelines. We are and will continue to provide updates regarding the implementation of new practices and thorough measures to ensure the safety and enjoyment of participants, volunteers, staff, and partners at this event.
The Six Gap Century & Three Gap Fifty Bike Ride management reserves the right, without the refund of any portion of the entry fee, to refuse admission to or eject any person(s) whose conduct is deemed to be disorderly or who fails to comply with these or other event rules. Any violation of these rules by riders may result in removal from the event and any future events.
Registration
The Six Gap Century & Three Gap Fifty Bike Ride takes place rain or shine. Registration will be open through the ride start but will close if the ride limit of 2,500 riders is met. Drive-up registrations will be taken on Saturday, September 25, 2021, from 9:00 am to 4:00 pm and on Sunday, September 26, 2021, from 6:00 am to 7:00 am, if the ride limit of 2,500 has not been met.
Registration includes:
Food & Drink at Rest Stops
Custom Six Gap Century & Three Gap Fifty Bike Ride T-Shirt (if registered by September 8, 2020)
Timing chip
Post Ride Spaghetti Dinner (11:00 am – 6:00 pm)
Law enforcement support
Medical Support
SAG, Tech Support and On-Course Communication
Discount on Official Six Gap Century & Three Gap Fifty Bike Ride merchandise (pre-ordered online sales only)
Frequently Asked Questions