New Refund Policy and Ride Discount Offered for Six Cap Century & Three Gap Fifty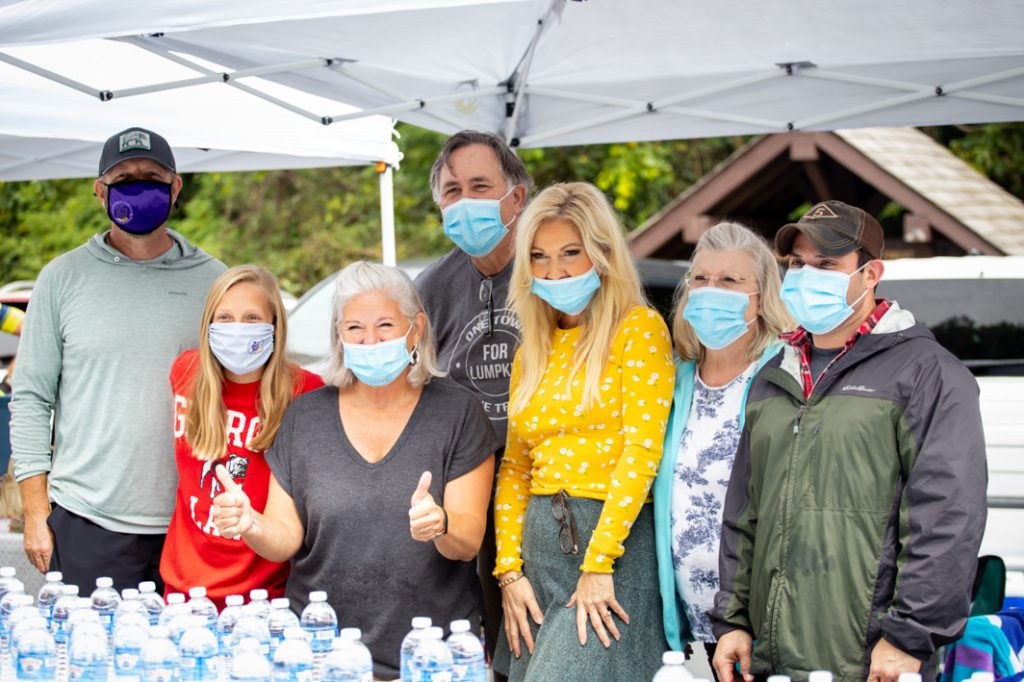 May is recognized across the U.S. as National Bike Month and organizers for the Six Gap Century & Three Gap Fifty bicycle ride want to motivate cyclists to register and train for the fall event. A new "no risk" refund policy has been adopted for 2020, and a $20 discount is in place to recognize Bike Month.
As one of the most challenging "bucket list" rides in the U.S., the 32nd annual event continues as scheduled on Sunday, September 27. The featured 104-mile bicycle route offers 11,200 feet of elevation gain. During Bike Month, a $20 discount is being offered to encourage early registrations. The regular fee for each individual is $86.
A new refund policy has been adopted to provide flexible options for participants. Should the event be cancelled later in the summer due to the COVID-19 coronavirus, participants can defer their registration to 2021, request a refund (minus any transaction/processing fees), or donate the registration fee to the beneficiary partner, ConnectAbility.
"The health and safety of our community, participants, staff, and volunteers is our top priority. We have a rich history of more than 30 years in organizing and operating the Six Gap Century & Three Gap Fifty. With our staff, partners and volunteers, we are committed to maintaining a quality event and a safe event," said Robb Nichols, President of the Dahlonega-Lumpkin Chamber & Visitors Bureau. "We will continue to monitor updates from our local and state public health officials as we move through spring and summer. The new refund policy should make any cycling participant feel more comfortable to make a commitment to ride this fall."
Northside Hospital returns for a second year as a Presenting Sponsor for Six Gap Century & Three Gap Fifty. Chestatee Ford returns for a seventh year as a sponsor. Other sponsors include Truist, The Pickle Juice Company and Infinit Nutrition.
"We're proud to support one of the leading cycling experiences in the Southeast," said Lee Echols, Vice President of Marketing for Northside Hospital. "The gap rides are legendary, and the organizers always make sure that the cyclists have a safe, memorable day."
Georgia, as well as many states across the country, are scaling back various business restrictions and shelter-in-place directives related to the coronavirus outbreak. As cyclists refocus on training outdoors, state officials continue to encourage social distancing practices in groups of 10 or less. Indoor virtual training and outdoor solo bicycle rides continue to be encouraged.
The Six Gap Century's challenging 104-mile route traverses six of the steepest climbs in the North Georgia Mountains. The toughest climb on the century, Hogpen Gap, averages a gradient of seven percent for 7 miles. Part of this segment along the Russell-Brasstown Scenic Byway reaches gradients of 15 percent. The Six Gap route also hugs the base of Brasstown Bald Mountain, the highest point in Georgia, using Jack's Gap and crosses the Appalachian Trail three times.
The Three Gap Fifty offers a 58-mile course with 6,385 vertical feet of climbing. This route includes Neels Gap, Wolf Pen Gap and Woody Gap. Wolf Pen Gap road is 11.8 miles long and has been called the most twisting road in the state. The 35-mile Valley Ride was added in 2010. This route provides undulating country roads to Turner's Corner and back.
One flat price applies for any of the three ride options. The Bike Month discounted registration is $66. Each registration includes a custom T-shirt, snacks and beverages at multiple rest stops, changing rooms and showers, and a post-ride spaghetti dinner (from 11am-6pm). Online registration will end Sept. 20, or when the 2,500 rider limit is reached, whichever occurs first. If spots are available, on-site registration will take place Sept. 26-27 and the fee will be $86 plus $10 walk-up. The rides will take place rain or shine.
One dollar from each registration will be donated to ConnectAbility, a Dahlonega-based community not for profit organization which encourages and enriches children and adults with disabilities. The Race for a Reason program empowers and equips individuals with disabilities to participate in sporting events, giving them the chance to train and compete in athletic events using racing wheelchairs, handcycles and a supportive group of teammates.
The Dahlonega-Lumpkin County Chamber & Visitors Bureau owns and operates the Six Gap Century & Three Gap Fifty, as well as the Bike Expo the day before the rides. The Six Gap Century & Three Gap Fifty boasts many of the same roads and mountain climbs that were conquered during the Tour de Georgia professional stage race. The Six Gap Century's ultra-challenging route features six of the steepest climbs in the North Georgia Mountains. It is the largest participant event of the year for the organization, which grows the economy, attracts visitors, advocates for all businesses, and develops leaders to promote the welfare of the community.