KOM and QOM Now Offer Five Divisions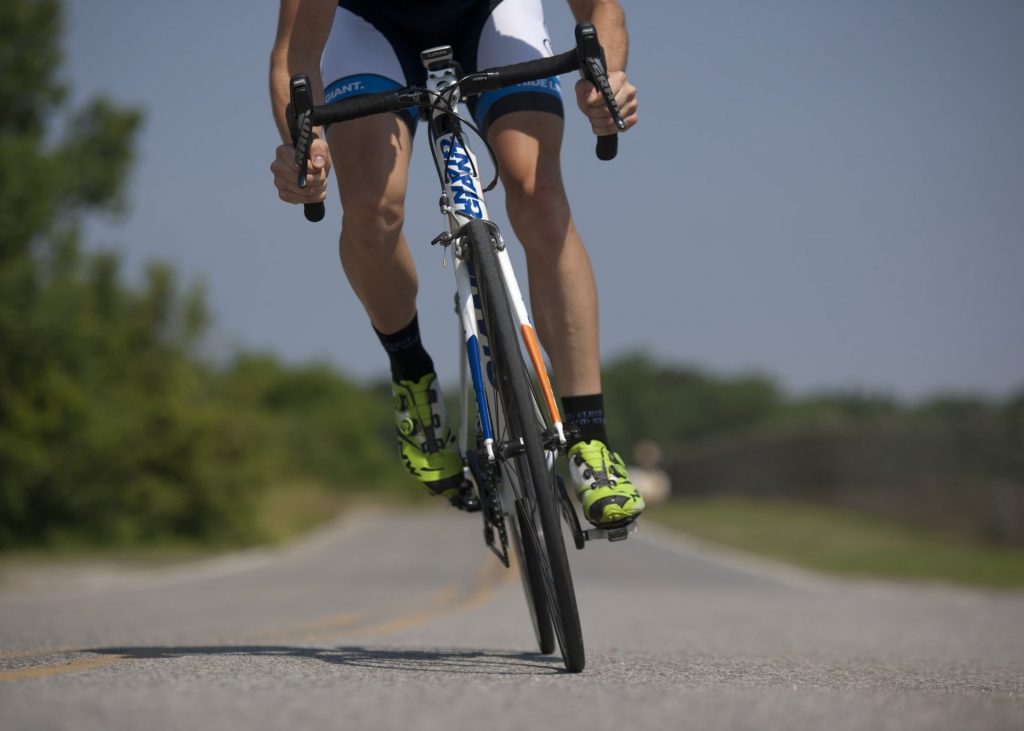 Summer is sizzling across the South. Training is also heating up for individuals who want to complete the Six Gap Century & Three Gap Fifty bicycle ride. We've got great news for all the climbers who want to challenge themselves on Hogpen Gap (Six Gap only) and Wolfpen Gap (Six Gap and Three Gap).
The King of the Mountain and Queen of the Mountain designations will now be awarded for Six Gappers and Three Gappers in expanded age divisions. There are now Five King of the Mountain and Queen of the Mountain categories for 20 total award winners:
29 years and under
30 to 39
40 to 49
50 to 59
60 years and over
For the Three Gap Fifty, the KOM and QOM honors will be awarded based on fastest climb times on Wolfpen Gap. For the Six Gap Century, honors will be given for the best combined climb times on Hogpen Gap and Wolfpen Gap. Each winner receives a custom kit, jersey and bib shorts.
Elite cyclist Lauren De Crescenzo (Atlanta, Ga.), formerly with DNA Pro Cycling, took the 2019 QOM in the Female 34 & under category for Six Gap. De Crescenzo set a world record on May 31, 2020 for "Everesting," riding one bicycle route in a repeated pattern to accumulate elevation gain that is equal to the height of Mount Everest, 29,029 vertical feet. De Crescenzo, joined by her fiancee, used a straight section of the menacing Hogpen Gap climb for the then-record ride – 9 hours, 57 minutes, 29 seconds. She rode 24 laps of the 2.1-mile climb, which averages 9.8 percent grade. She was the first woman to record a sub 10-hour time. Since then, her record has been beaten twice in Europe (down to 8 hours, 53 minutes, 36 seconds).
"I've never ridden for 10 hours or done that much climbing. It was twice as much climbing as I've ever done," said De Crescenzo, who now works in the Department of Injury Prevention for the Centers for Disease Control in Atlanta. "In the past 10 years, I imagine I've ridden up in the Gaps at least 100-plus times. It's a great way to get out of Atlanta on the weekend! My favorite gap is Hogpen, but in reverse for its 9.8% average gradient. In May, I went up in 24 times and set the World Record for Everesting and had (the record) for almost an entire week!"
Her first half century was the Three Gap Fifty in 2010, when she was 20 years old. Her goal that year was to simply finish. Fast forward to 2019 and De Crescenzo used the Six Gap Century for a different reason, as she had retired from racing.
"Last year I decided to make a comeback, but this time I had a different goal – 100 miles and win the Queen of the Mountain for my age group. And take a sweet polka-dot jersey, making young Lauren proud," she said.
If someone looks at her ride and says it is just too hard, De Crescenzo offers that anyone can ride Three Gap or Six Gap, and "you do you."
"First, I would show them a picture of me from 2010 and say everyone has to start somewhere. The journey is the destination, just have fun. Cycling never gets easier. You just go faster."